Dr. Thomas Chi attended a debate which is a part of the ROCK (Research on Calculus Kinetics) Society during the Annual AUA Meeting held in Boston, MA (May 12-16, 2017). He addressed a feasibility and safety of ultrasound-guided kidney stone surgery and presented new imaging modalities that utilize ultrasound contrast to improve a diagnostic accuracy.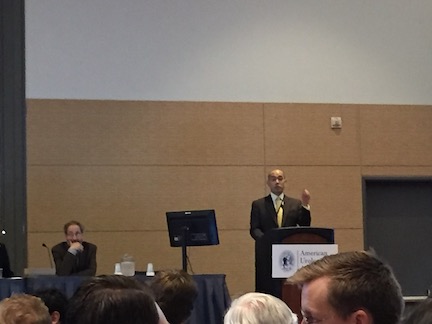 Dr. Chi also led his team members to present several studies related to kidney stone diagnosis and treatment.
Predictors of flank pain in patients with a non-dilated collecting system: Results from RESKU, the Registry for Stones of the Kidney and Ureter (MP01-06, Dr. Carissa Chu)
Lean muscle mass is more accurate than creatinine to weight ratio to evaluate 24-hour urine collection adequacy: development and validation of a regression model (MP01-10, Dr. Natalia Leva)
Contrast-enhanced ultrasound as a replacement for fluoroscopic nephrostogram following percutaneous nephrolithotomy (PD11-05, Dr. Thomas Chi)
Alpha-lipoic acid suppresses cystine stone formation in a genetic mouse model of cystinuria (MP12-12, Dr. Tiffany Zee)
The upper urinary tract microbiome is modulated by stone type and patient age in urinary stone disease: A pilot study (MP12-14, Dr. Manint Usawa)
Optimizing RNA extraction of renal papilla biopsy tissue in kidney stone formers: a new methodology for genomic study (MP12-20, Dr. Kazumi Taguchi)
The Importance of Urologist Estimation of Stone Burden: Results from the Registry for Stones of the Kidney and Ureter (ReSKU) (MP18-16, Dr. David Tzou)
Micro-cost analysis demonstrates comparable costs for LithoVue™ versus reusable flexible ureteroscope use. (EUS#1, Dr. Kazumi Taguchi)
The use of LithoVue™, a disposable flexible ureteroscope, reduces scope reprocessing time and technologist labor. ​(EUS#27, Dr. Dylan Isaacson)
Care Pathway Variation and Surgical Cost Measurement for Percutaneous Nephrolithotomy with Time-Driven Activity-Based Costing (MP32-15, Dr. Ian Metzler)
A Prospective Case Cohort Study Demonstrates that LithoVueTM, a Single-Use Flexible Disposable Ureteroscope, Reduces Operative Time (PD35-10, Dr. Manint Usawa)
Ureteral access sheath use associated with loss of reusable ureteroscope flexion and increased need for repair: a multi-institutional prospective cohort study (PD42-04, Dr. Kazumi Taguchi)
Thiola impact on clinical outcomes in patients with bilateral versus unilateral cystine stone disease (MP90-10, Dr. Manint Usawa)
Impact of race and socioeconomic status on stone characteristics: results from ReSKU - the Registry for Stones of the Kidney and Ureter (MP95-14, Dr. Manint Usawa)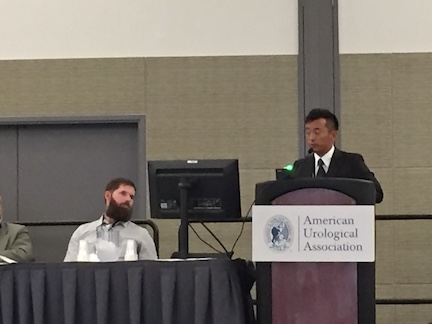 Dr. Taguchi gave a presentation about RNA extraction technology used in kidney stone research.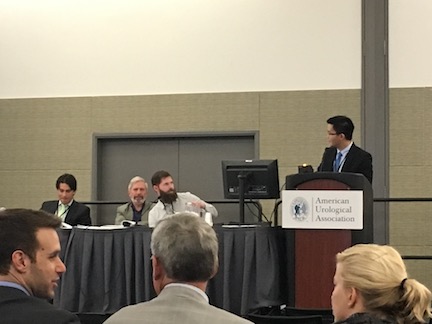 Dr. Usawa gave a talk about a new approach in microbiome study to further explore in kideny stone pathogenesis.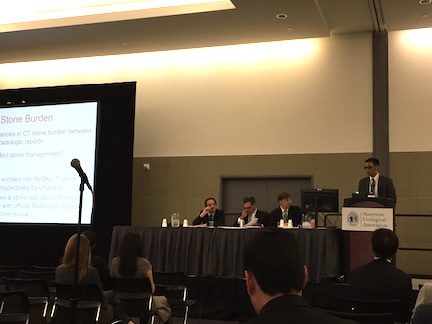 Dr. Tzou presented his study using ReSKU data to compare imaging reads between radiologists and urologists.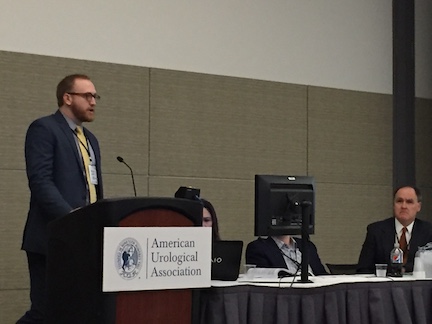 Dr. Metzler talked about a care pathway in kidney stone surgery which will drive a better cost-effectiveness.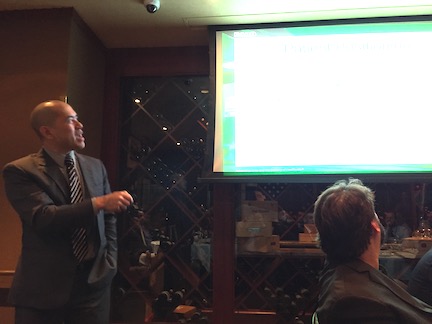 Dr. Chi gave a talk about tips and tricks in laser lithotripsy during a dinner symposium sponsored by Bard.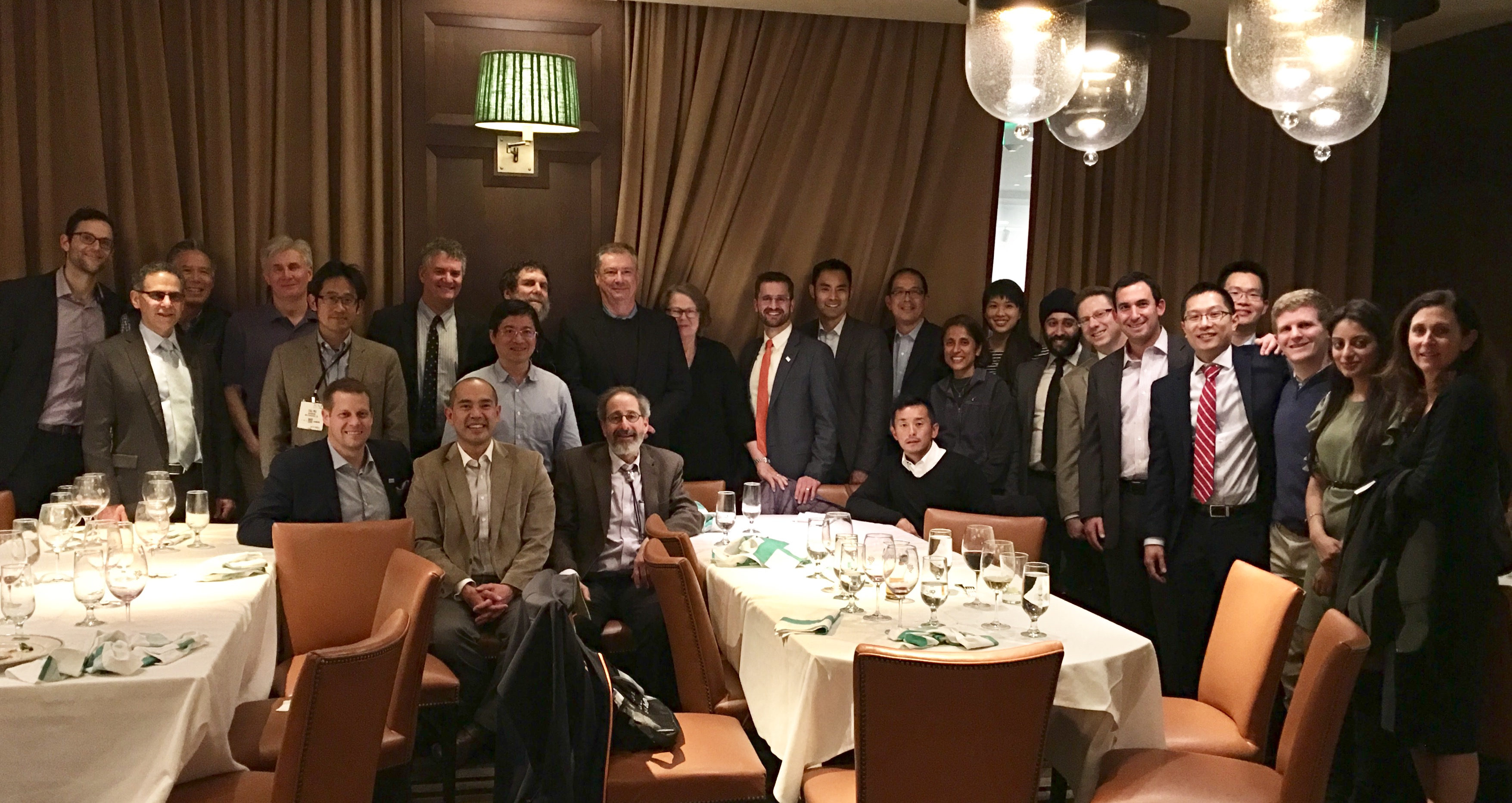 Stoller's Fellow Reunion which is held annually at the AUA Meeting. Everybody gets together to celebrate Dr. Stoller's long-run incredible mentorship in endourology.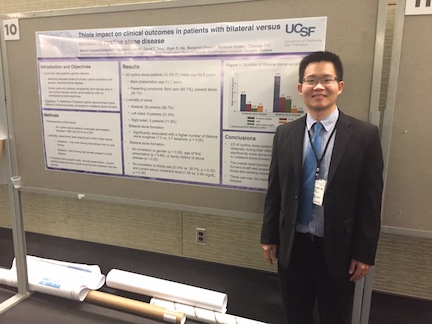 Dr. Usawa and his poster demonstrating a study in cystinuria which is a rare cause of kidney stone.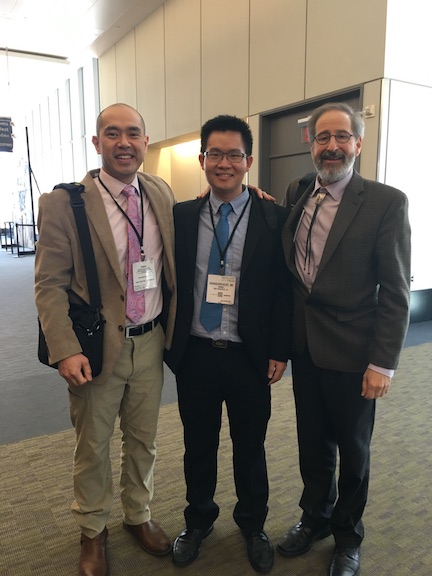 Dr. Chi, Dr. Usawa, and Dr. Stoller took a photo together at the end of this meeting.