Cystinuria is a rare congenital metabolic disease that results in recurrent cystine stone formation. The patients significantly suffer from this condition, and there has been no effective medical treatment or prevention. As one of the largest stone centers in the United States, we host the Cystine Patient Symposium annually to update new treatment strategies and ongoing studies in cystinuria. 
On June 2, 2016, Dr. Stoller and Dr. Chi invited all cystinuria patients under UCSF's care and their caregivers, to attend the Cystine Patient Symposium 2016 at the Presidio Log Cabin in San Francisco.
We have hosted this symposium every summer for over 10 years. If you are interested in joining us in 2017, please contact Victoria Hogue at [email protected].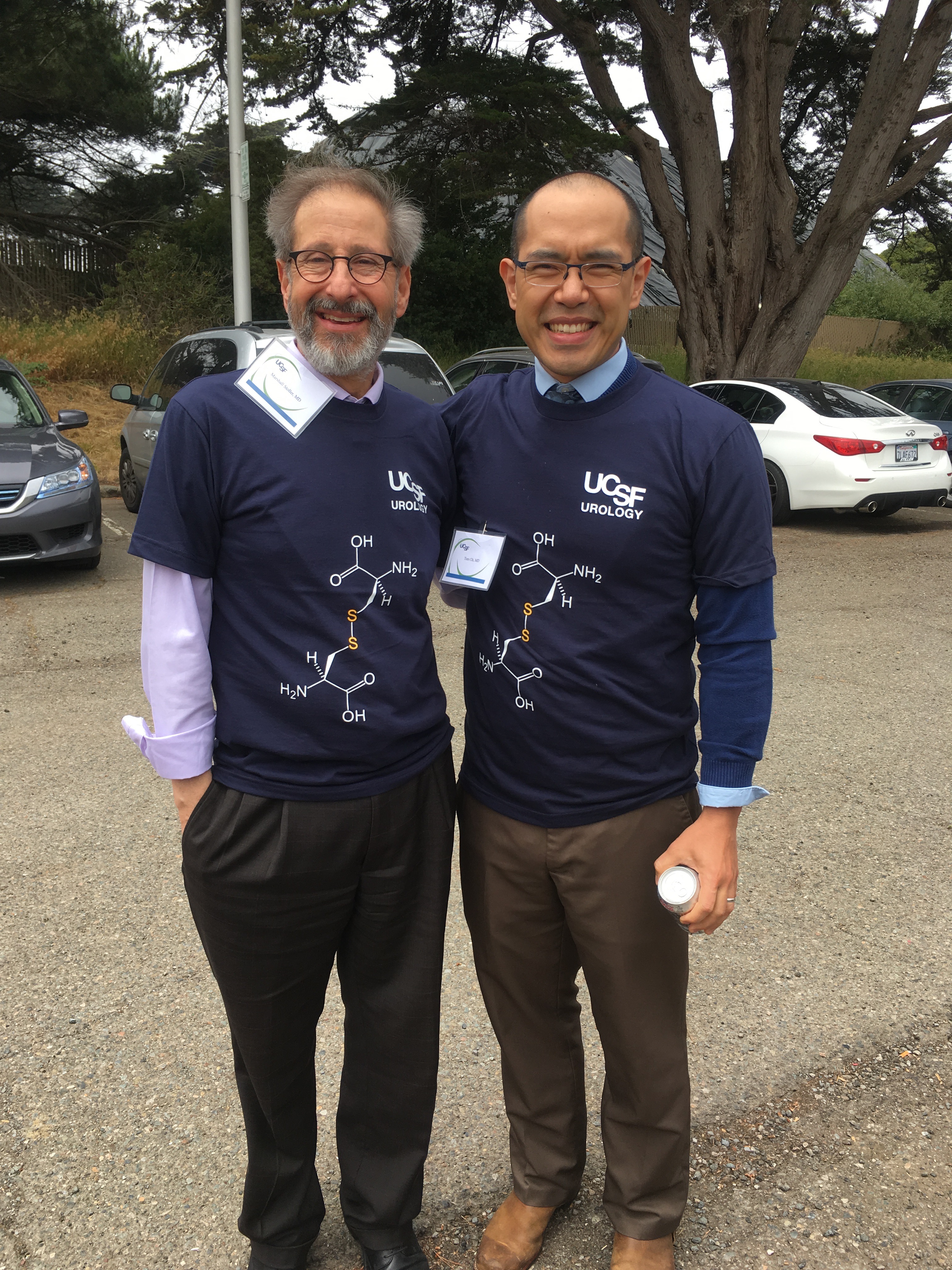 Dr. Stoller and Dr. Chi at the Cystine Patient Symposium 2016.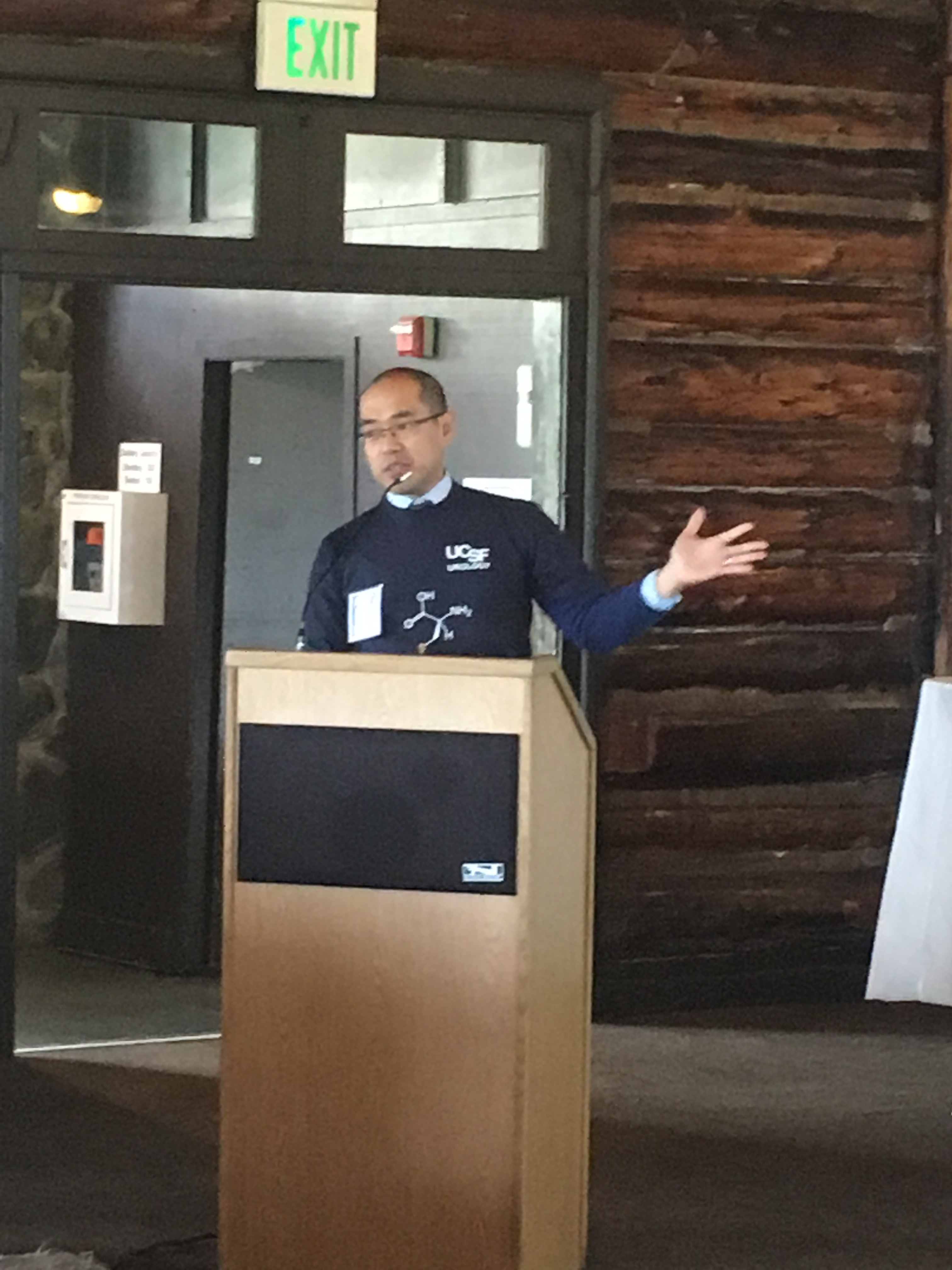 Dr. Chi gave a lecture about how to reduce radiation exposure in kidney stone management.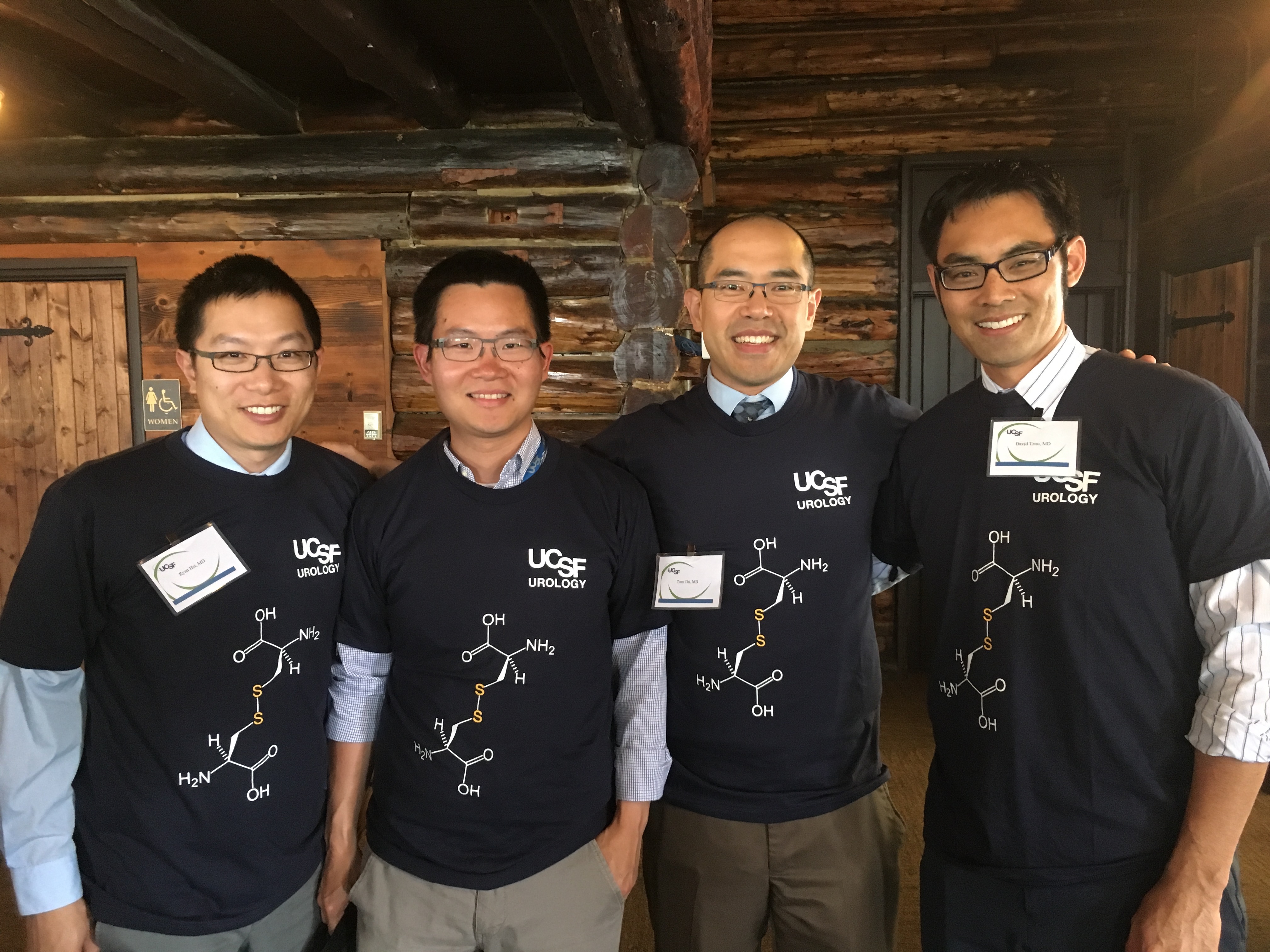 Dr. Ryan Hsi (clinical fellow), Dr. Manint Usawa (research fellow), Dr. Thomas Chi, and Dr. David Tzou.